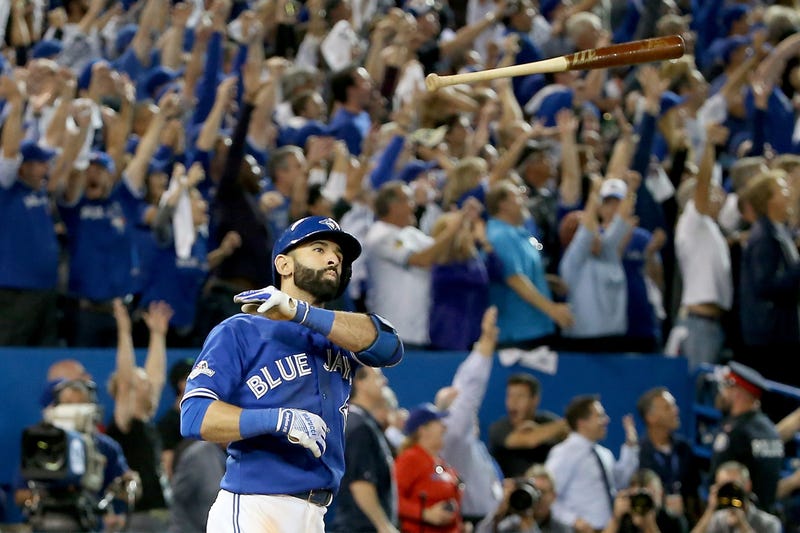 As baseball fans, we value consistency; we see a pitcher make the same motion and deliver pitches over and over again and we value the consistency of the values of the sport as well. As a student at Northwestern University, I have found two articles that challenge the notion that baseball should not change.
Mike Axisa of CBSSports.com wrote that baseball fans, writers, teams, and players are pretty polarized between those who accept that the game is evolving and those who want to hold on to the past and the deep traditions of the sport. This article specifically is about Goose Gossage rebuking Jose Bautista for flipping his bat after hitting a home run. Players tend to make a show when they hit home runs and a large (and loud) segment of my the baseball community
has spoken out
against this outward display of raw emotion. On the other hand,
some, like Commissioner Rob Manfred have applauded bat flips' place in today's game
.
This story from Sports Illustrated is about one of the faces of MLB today, Mike Trout, speaking out against bat flips. Trout is a respected figure in the game and an idol of many fans, so his opinion is extremely valued. This opinion comes in the wake of another young star, Bryce Harper, speaking out in strong favor of bat flips.
On the complete opposite side, MLB Commissioner Rob Manfred said bat flips are good for the game. He, like Trout, is very well-respected by the baseball community and his influence means a lot to the people who would read this story.
Based on what I've read on the subject and my lifetime fandom, I recommend that everyone in the baseball community does the following:
•
Understand the evolution: Like all great things, baseball is constantly changing. Failing to comprehend this evolution will leave you trailing behind the rest of your peers.
•
Embrace change: Not only should you grasp the concept that baseball is changing, but you should know that this is a good thing and welcome it.
•
Form an (educated) opinion: Finally, after understanding and embracing the change, decide for yourself — are bat flips good or bad? Would you prefer players to show their emotion on the field in this way or keep a muted demeanor?
In today's game, bat flips continue to be a hot-button issue that gets home fans on their feet and the opposing team up in arms. As baseball fans, writers, and players, we should all strive to evolve baseball to make it the best sport it can be. Otherwise, we run the risk of baseball becoming
"tired."
Zack Becker is an undergraduate at Northwestern University currently studying Journalism, Integrated Marketing Communications, and Psychology. He is a lifelong baseball addict and statistics/box score junkie. Right now, he is working on marketing an online course for
Coursera
through the IMC program in Medill. You can connect with him on Twitter @zack2thefuture.